harini hari sabtu. harini duduk rumah and jadi good girl. harini bangun lambat. harini bfast green tea dgn durian. harini bangun2 tgk aiman tgh mandi(jrang bangun lagi lambat dr aiman). harini konon2 nak pg cycle dgn abbey and azlee. tapi sebenarnya post ni nak cerita pasal my uttermost favorite mobile phone! *drumrolls*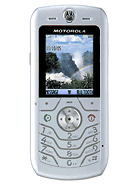 Hehe. There you go! Nothing beats the glory of L6. and that includes my bb! L6 ni is so much different sbb I am still using it even after 7years! MANNNN! can you believe that? so kena la ada appreciation sikit :)



bought it back in 2005. ni kira booster utk PMR la. hehe. tapi result takde la bagus mana pun T___T famous tau L6 ni dulu. one of the primary batch of colored screen handphone and camera phone.



years after, L6 jatuh sakit. something went wrong with the speaker. kesian L6. sobs. and since then jugak la I'll have to activate the speaker mode on bila ada incoming calls. woo. tkde privacy la. kalau nak cakap dlm phone je, kena pg tmpat yg tkde org baru boleh cakap. hehe.



and worst thing is, kalau nak sneak in hp kat sekolah pun tak boleh gayut. sobs. even letak bawah bantal pun people can still listen to the speaker. ngehhh. bosan betul.



alright, come to my fav part is, L6 ni ada reminder. say u ada unread msg dalam inbox, and u happen not to realize that unread msg, the phone will continuously reminding you. cool kan? so paling lambat reply msg pun dalam 5mins and not more than that! sbb reminder ni akan berbunyi every 5mins until u read the unread msg(s).



despite all the kesusahan, I love you still L6! :D
and guess what? I am still using it as my secondary mobile phone. hehe
bb pun tak boleh challenge the durability of L6. way to go Moto!