Just a quick post here! :)
I kinda love my 4 months of holiday. Not that I've been doing anything great or speacial. Just the moments I get to spend with the family and friends, and not to mention the leisure time that I used to watch lots and lots and all kinds of videos on youtube. I am so going to miss the routine. But life must go on and I am happy to say that I am excited to get everything started! Kinda rhyme ey? Hehe.
Don't go nasty just yet! Youtube can really be such an informative source of ideas. I subscribed to

LauraVitalesKitechen

and MissGlamorazzi, and I love them as much as they love posting incredibly fun videos. I'm easily influenced by just watching these two people's videos.
Laura has a very great sense of cooking. She made things easier and fun! I just want to try everything that she did on youtube. While Ingrid in MissGlamorazzi make make ups looks interesting and she really have that natural touch on make ups which votes me into make ups too :p
Ingrid MissGlamorazzi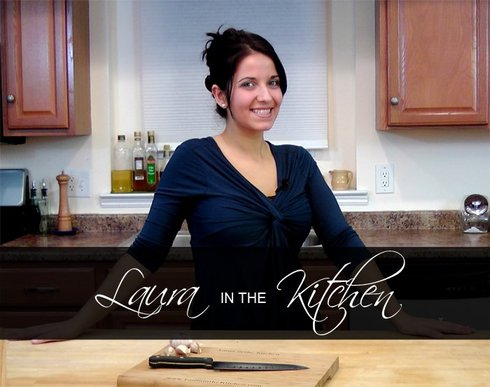 Laura Vitale in
Laura in the Kitchen
I'll be missing Ingrid and Vitale :( Might be spending hours on youtube on the weekend just to keep myself updated with their latest video :) go subscribe to these two amazing vloggers or else you'll missed two of the best youtubers on youtube!
Alright now, out for a dinner! See you guys later!